We did so many fun things during
our 2018 visit to Indiana
that it was REALLY hard to narrow down the photos. I tried to represent the wide variety of things we did - the Indianapolis Motor Speedway, the NCAA Hall of Champions, the Rhythm Discovery Center, the Capitol, the Urban Adventure Quest, Schimpff's Confectionary, the Big Four Pedestrian Bridge, and trying the official state dessert, but there's so much more I had to leave out.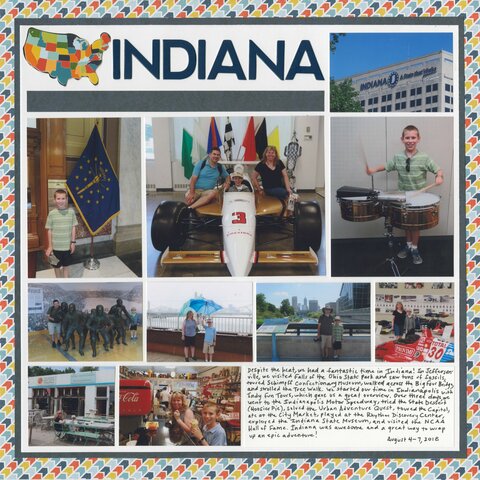 Indiana
(affiliate link)
Indianapolis was such a delightful surprise. Before we traveled, I hadn't expected to enjoy it nearly as much as we did. While it didn't quite make the cut, Indianapolis was a contender for my list of the
Most Unexpectedly Awesome Cities for Family Vacations
. If you've never been, add it to your travel wishlist.